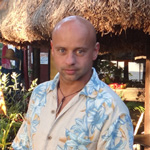 The consulting program is a service to allow you to talk to Vlad and ask questions about your swim problem. Find the correct strategy and action to improve and solve the problem. Consulting is 1 hour long by phone, Zoom meeting or any communication App of your choice.
One session: $150
Get the recommendations, suggestions to improve your swimming fitness or swim life. Consultation to identify, analyse and solve your swimming problem and successfully achieve your goal.
Examining and analysing your swimming technique
Undertaking short-term or long-term swim processes to address a variety of issues and needs
Providing expert opinions, analysis and recommendations to swimmers based on my professional expertise. I will provide strategies to prevent problems and improve your performance.
Using interview style survey to collect necessary data I'll provide valuable advice for any unpredictable situation during your swimming
What can I get from the session?
Report from the meeting with advice and actions
The first guideline to eliminate your problem
Depending on the goal, suggestions on next steps will be given
Future cooperation with Vlad coach outlines
Make a booking now!