How to Participate?3 easy steps >>
This year is different.
REGISTER
Fill out the form & pay the entry fee. You'll receive all the event details via email.
START SWIMMING
Choose your activities from the list and swim between 11 - 20 Dec 2020.
UPLOAD RESULTS
Upload your recorded times online as per instructions received.
Date: Fri 11 Dec to Sun 20 Dec 2020



Pre - Christmas swims a little different this year!
Virtual swim events to say goodbye to 2020.
Australian swimmers versus World swimmers.

World Long Distance Swimming Championship 2020.
OPEN WATER VIRTUAL EVENTS
2.5km, 5km and 10km
Swim one event, two events or all three events if would like an extra challenge - your choice

So basically, ENTER NOW DECIDE LATER!

Yes, 10km swim is a QUALIFYING swim.  However, you are trusted to adhere to rules set by organizer for the event you are qualifying for.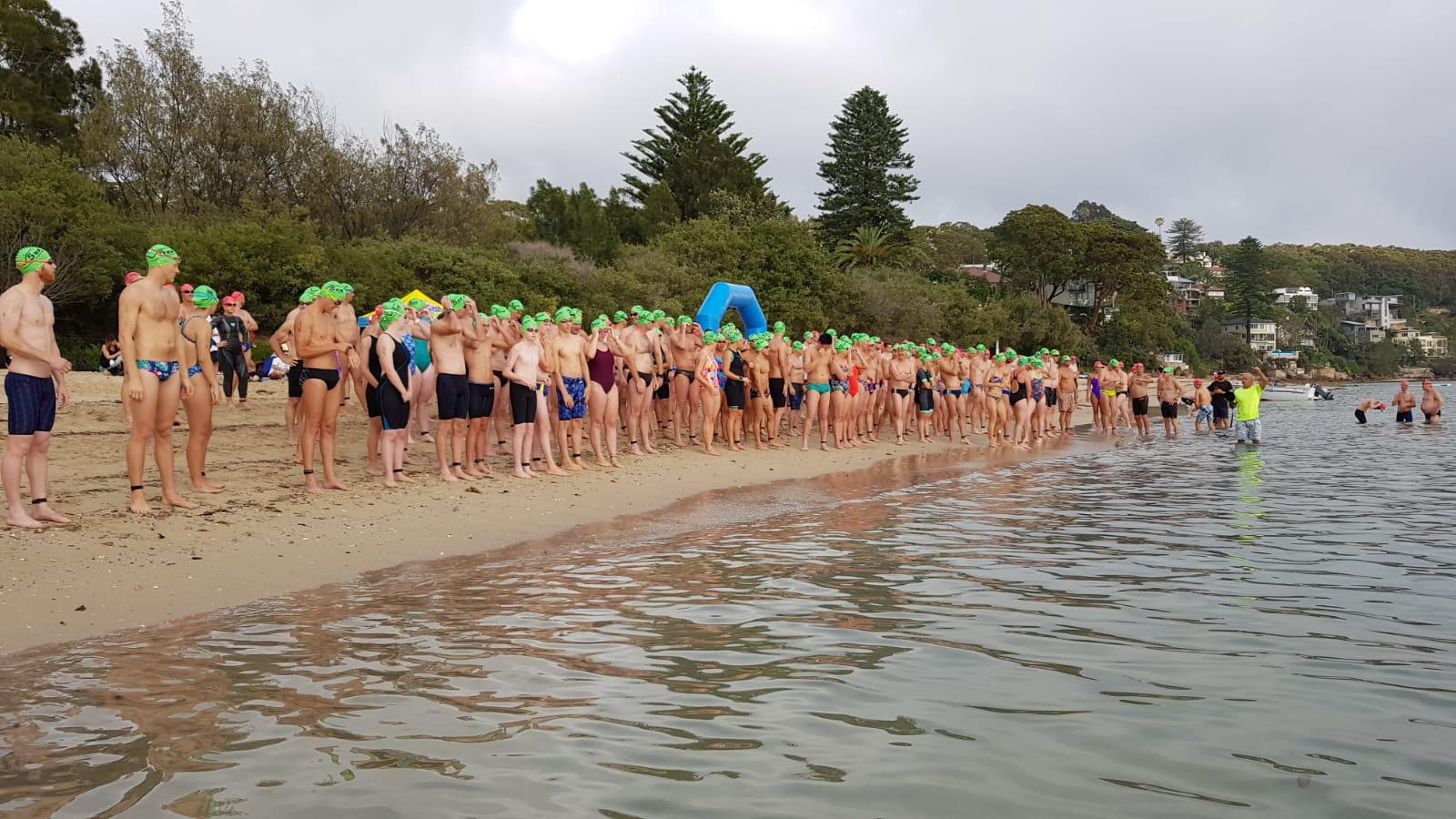 POOL VIRTUAL EVENTS 2020
1000m, 1500m, 2000m, 2500m and 3000m
you can swim one event, two, three, four or all five pool swim events

all 5 events equal to 10km swim in total and price for this fastest combined pool swim (10km) will be rewarded by price

for more details see below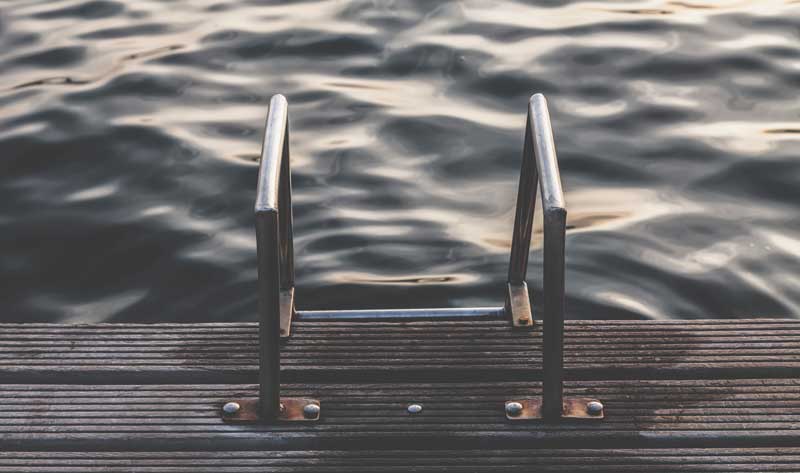 WETSUITS AND OTHER FLOTATION DEVICES
10km QUALIFIER: You may swim in a wetsuit if you wish to, however those intending to use this swim as a qualifier for another swim, must adhere to the rules set out by the specific race organiser. Check with them if wetuits are acceptable.
CHEAT or not to CHEAT? This year, it will be impossible for us to monitor who is wearing a wetsuit and so our trust is purely in your hands! This is called honesty system. We believe that you will feel accomplished and proud of your qualifying time only when adhering to organizers rules.
TOP/ ELITE swimmers! If you are aiming for top 3 places/winnings in our event! Ask your mate take a picture of you at the start of your swim, as you are entering the water to meet with your kayaker in your swimwear, cap and goggles only!
OTHER DEVICES: Those who would like to use wetsuits or other swim accessories such as fins or hand paddles, that's absolutely fine with us, but please make sure you are not aiming for winning places or qualifying times.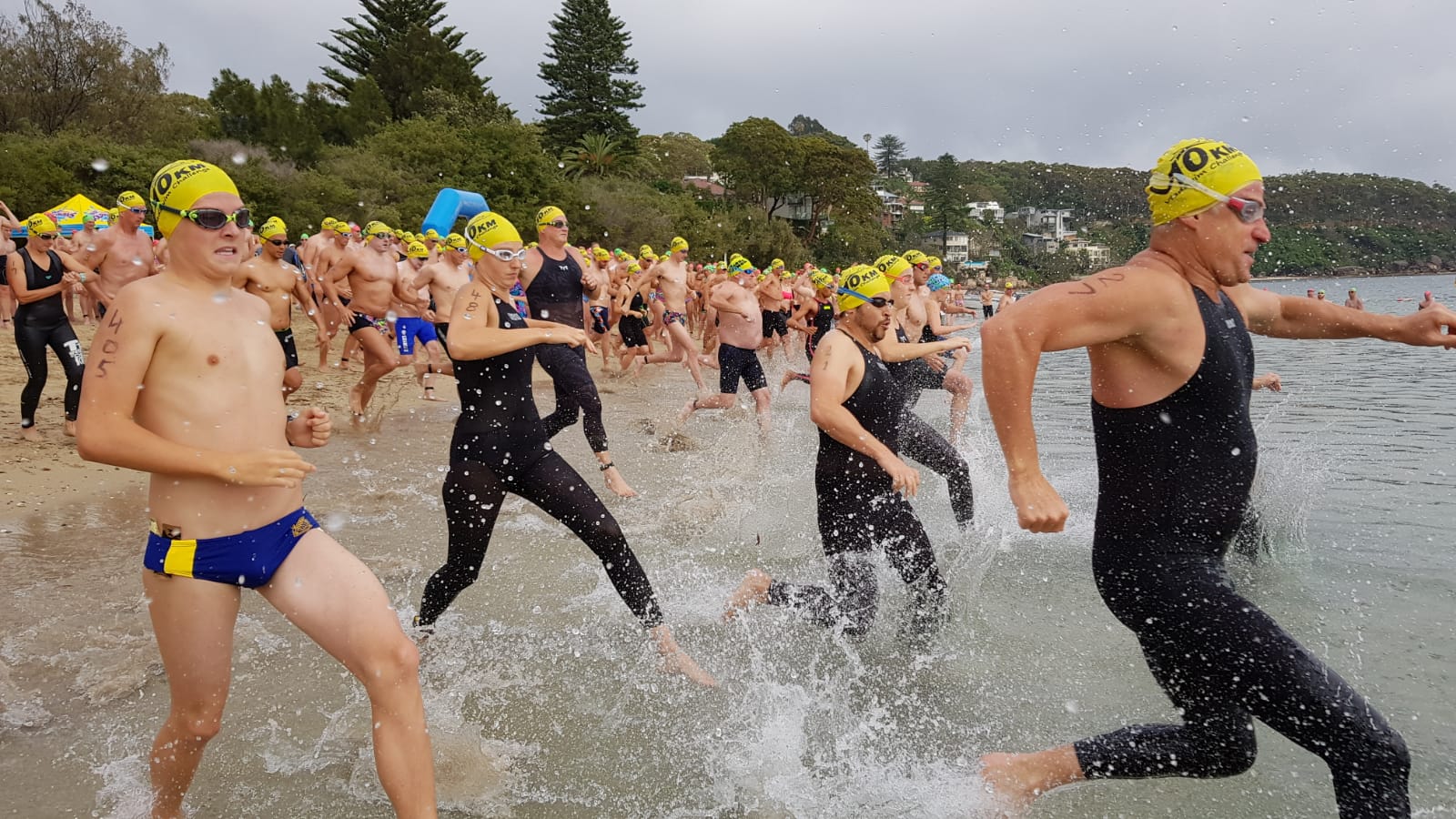 PRIZES*
Fastest combined ocean swim time for 2.5km, 5km and 10km - for male and female

Fastest 10km combined time for pool swims 1000m, 1500m, 2000m, 2500m and 3000m -  for male and female

Longest distance* swam across any Vladswim challenge listed events over the 10 days (11th to 20th Dec 2020)
Two winners to receive super prize. Thanks to our sponsor ENGINE

Oldest swimmer completing any three event of his/her choice

Some other interesting prizes across all individual events coming too...
*Example for the longest distance: let's pretend you do 3000m pool swim on Friday (11th), 10km ocean swim on Sunday (13th), then 3000m on Tuesday (15th), 2000m pool swim on Wed (16th) and let' say 1500m on Thu (17th) and Fri (18th) that adds up to total of 21km over the 10 days.
What will be the most km anyone will swim over the 10 days?
*all swims for prizes must be uploaded as GPX files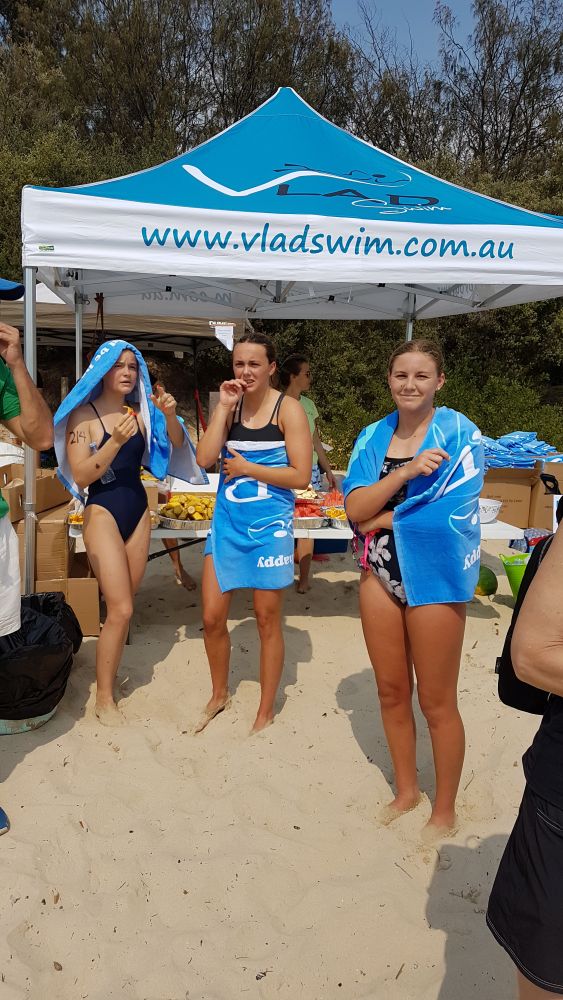 Balmoral Swim 2019 - 10 km
Balmoral Swim 2019 - 5 km
Balmoral Swim 2019 - 2.5 km
Balmoral Swim 2018 - 10 km
Balmoral Swim 2018 - 5 km
Balmoral Swim 2018 - 2.5 km
Balmoral Swim 2017 - 10 km
Balmoral Swim 2017 - 5 km
Balmoral Swim 2017 - 2.5km
Balmoral Swim 2016 - 10 km
Balmoral Swim 2016 - 5 km
Balmoral Swim 2016 - 2.5km
This is a sample text. You can click on it to edit it inline or open the element options to access additional options for this element.
Balmoral Swim 2015 - 5 km
Cat POS
First name
Surname
Gender
Category
Time
Overall
POS
Age Group 19-29
1
Emily
Miers
Female
19-29
1:07:37
1
2
Andy
Dyson
Male
19-29
1:08:46
2
3
Emma
Radford
Female
19-29
1:18:30
14
4
Alyse
Harvison
Female
19-29
1:18:36
15
5
Jock
Hamilton
Male
19-29
1:30:02
45
6
James
Nichol
Male
19-29
1:31:15
46
7
Elliot
Wilkinson
Male
19-29
1:47:49
66
Age Group 30-39
1
Tori
Gorman
Female
30-39
1:13:20
4
2
Jamie
Ryan
Male
30-39
1:15:23
11
3
Steve
O'Keefe
Male
30-39
1:16:20
13
4
Kate
Richman
Female
30-39
1:19:36
17
5
Leonard
Rocker
Male
30-39
1:22:40
22
6
Jason
Ibrahim
Male
30-39
1:25:13
27
7
Kate
O'Connor
Female
30-39
1:27:31
32
8
Pamela
Young
Female
30-39
1:29:20
43
9
Stephen
Kemp
Male
30-39
1:31:33
49
910
Benjamin
Ruett
Male
30-39
1:36:10
56
11
Victor
Pineiro
Male
30-39
1:37:51
58
12
Kate
Price
Female
30-39
1:49:54
70
13
Becci
Watson
Female
30-39
2:00:32
73
14
Paul
Whelan
Male
30-39
2:02:18
75
Age Group 40-49
1
Robert
Nicholson
Male
40-49
1:13:18
5
2
Marcus
Ritchie
Male
40-49
1:14:00
7
3
Michelle
Emmett
Female
40-49
1:14:01
8
4
Mark
O'sullivan
Male
40-49
1:15:25
12
5
Mischee
Mardardy
Female
40-49
1:18:56
16
6
Julie
Sutcliffe
Female
40-49
1:19:40
18
7
David
Williams
Male
40-49
1:23:35
24
8
Nathan
Briggs
Male
40-49
1:24:37
25
9
Adrian
Kors
Male
40-49
1:24:51
26
10
Leon
Chandler
Male
40-49
1:28:07
34
11
David
Trew
Male
40-49
1:28:16
51
12
Adam
Simpson
Male
40-49
1:28:17
35
13
Joanne
Elliot
Female
40-49
1:28:30
37
14
Susan
King
Female
40-49
1:28:46
40
15
 Aisling
Freiheit
Female
40-49
1:31:26
48
16
Amy
Maxwell
Female
40-49
1:32:12
50
17
Marty
Nicholas
Male
40-49
1:34:38
51
18
Melinda
Bruce
Female
40-49
1:35:41
55
19
Brendan
 King
Male
40-49
1:37:31
57
20
Mary
King
Female
40-49
1:40.37
62
21
Louise
Brett
Female
40-49
1:48:22
67
22
Chris
Hodgson
Male
40-49
1:48:48
69
23
Michaela
Perske
Female
40-49
1:53:35
72
24
Joanna
Kneebone
Female
40-49
2:01:02
74
Age Group 50-59
1
Mark
Houston
Male
50-59
1:10:17
3
2
Duncan
Adams
Male
50-59
1:13:20
6
3
Lawrence
Stubbs
Male
50-59
1:14:02
9
4
Niell
Boustread
Male
50-59
1:14:57
10
5
Tricia
Bancroft
Female
50-59
1:20:22
19
6
Peter
Miller
Male
50-59
1:21:21
20
7
Paul
Downie
Male
50-59
1:22:44
23
8
Sonia
Holtheuer
Female
50-59
1:25:44
29
9
Jen
Gwynne
Female
50-59
1:26:07
31
10
Angela
van Boxtel
Female
50-59
1:27:34
33
11
Michael
Christie
Male
50-59
1:28:16
36
12
Jeremy
Murphy
Male
50-59
1:28:37
39
13
Susan
Leech
Female
50-59
1:28:46
41
14
Patrick
Thompson
Male
50-59
1:29:15
42
15
Anne
Meacham
Female
50-59
1:29:21
44
16
Robert
Murray
Male
50-59
1:31:21
47
17
Alison
Maunder
Female
50-59
1:34:42
52
18
David
Healy
Male
50-59
1:35:16
53
19
Simon
Bowman
Male
50-59
1:38:07
59
20
Jacquelin
Perske
Female
50-59
1:38:12
60
21
Annette
Willows
Female
50-59
1:38:33
61
22
Nicolas
Smith
Male
50-59
1:43:42
64
23
Mick
Ash
Male
50-59
1:48:23
68
24
Allison
Carleton
Female
50-59
1:50:02
71
25
Heather
Kent
Female
50-59
2:07:34
77
26
Sarah
Carradine
Female
50-59
2:25:40
78
27
Mitchel
Martin Weber
Male
50-59
2:27:10
79
Age Group 60+
1
John
Freiman
Male
60+
1:22:14
21
2
Paul
Willows
Male
60+
1:25:19
28
3
Jeff
Sanders
Male
60+
1:25:46
30
4
Philip
Stevens
Male
60+
1:35:20
54
5
Patrick
Timbs
Male
60+
1:42:55
63
6
John
Widdup
Male
60+
1:46:03
65
7
Helen
Rubin
Female
60+
2:07:30
76
Balmoral Swim 2015 - 10 km
Cat
POS
First name
Surname
Gender
Category
Time
Overall
POS
Age Group 19-29
1
Trent
Grimsey
Male
19-29
2:02:25
1
2
Meegan
Hoare
Female
19-29
2:26:45
7
3
Rachael
Elkaim
Female
19-29
2:29:53
12
4
Paul
Bailey
Male
19-29
2:59:23
41
Age Group 30-39
1
Nicola
Davidson
Female
30-39
2:29:07
10
2
Louise
Willdridge
Female
30-39
2:29:25
11
3
Greg
Gibson
Male
30-39
2:30:10
17
4
Kimberly
Hill
Female
30-39
2:34:21
20
5
Samantha
Judge
Female
30-39
2:42:43
22
6
Jane
Gordon
Female
30-39
2:43:17
23
6
Brittany
Parker
Female
30-39
2:43:17
24
7
Anna
Doubel
Female
30-39
2:47:22
26
8
Michel
Saad
Male
30-39
2:48:17
28
9
Ruth
Evans
Female
30-39
2:48:41
31
10
Anne
Pleash
Female
30-39
2:50:02
33
11
Rachelle
Silver
Female
30-39
2:51:04
34
12
Jamie
Chismon
Male
30-39
2:53:02
35
13
Maev Kerri
Fitzpatrick
Female
30-39
2:58:30
40
14
Kristy
McIntyre
Female
30-39
3:17:32
46
15
Nicole
Brown
Female
30-39
3:18:22
47
16 Butterfly
Eli
Ball
Male
30-39
3:47:59
53
Age Group 40-49
1
Rowan
Webb
Male
40-49
2:04:34
2
2
Peter
Thiel
Male
40-49
2:10:15
3
3
Scott
Miers
Male
40-49
2:17:11
4
4
Stephane
Delmas
Male
40-49
2:23:37
6
5
Michel
Saad
Male
40-49
2:27:00
8
5
Paul
Robaard
Male
40-49
2:27:35
9
6
Paul
Whittingham
Male
40-49
2:29:53
13
7
Dan
Butler
Male
40-49
2:29:56
14
7
Kylie
Thomas
Female
40-49
2:29:56
15
7
Anna
Strachan
Female
40-49
2:29:56
16
8
Anthony
Schwager
Male
40-49
2:34:17
19
9
David
Oakley
Male
40-49
2:42:30
21
10
Ian
Phillipps
Male
40-49
2:46:38
25
11
Kate
McLennan
Female
40-49
2:47:47
27
12
Kevin
Stevens
Male
40-49
2:48:17
29
13
Tony
Smith
Male
40-49
2:49:15
32
14
Cae
Tolman
Male
40-49
2:55:17
37
15
Belinda
Cooney
Female
40-49
2:55:17
38
16
Liz
Crowhurst
Female
40-49
3:21:40
49
17
Steve
Lack
Male
40-49
3:28:05
50
Age Group 50-59
1
Michael
Miller
Male
50-59
2:22:04
5
2
Colin
Reyburn
Male
50-59
2:34:07
18
3
Dean
Summers
Male
50-59
2:48:18
30
4
Michael
Teys
Male
50-59
2:55:00
36
5
Susan
McCreery
Female
50-59
2:55:27
39
6
Mark
Knackstedt
Male
50-59
3:03:12
42
7
Lynton
Mortensen
Male
50-59
3:05:10
43
8
Celso
Grati
Male
50-59
3:12:26
44
9
John
Connoly
Male
50-59
3:12:56
45
10
Tim
Garret
Male
50-59
3:35:52
51
11
John
Macleay
Male
50-59
3:39:13
52
Age Group 60+
1
Jim
Donaldson
Male
60+
3:19:09
48
Balmoral Swim 2014 - 10 km
Pos
First name
Surname
Gender
Category
Time
Race no.
Age Group 19-29
1
Zoe
Whitfield
Female
19-29
2:18:20
103
2
Lachlan
Hinds
Male
19-29
2:25:12
131
3
Emily
Miers
Female
19-29
2:28:50
137
4
Aaron
Foster
Male
19-29
2:32:10
135
5
Meegan
Hoare
Female
19-29
2:42:15
112
6
Trent
Grimsey
Male
19-29
2:42:20
111
7
Katie
Price
Female
19-29
3:49:36
104
Age Group 30-39
1
Matt
Fernandez
Male
30-39
2:07:21
132
2
David
Ingram
Male
30-39
2:16:58
134
3
Brad
Mexon
Male
30-39
2:16:59
139
4
Michael
Ioannou
Male
30-39
2:42:35
113
5
Pleash
Anne
Female
30-39
2:48:11
120
6
Des
Mulcahy
Male
30-39
2:56:49
107
7
Nick
McCouat
Male
30-39
2:53:30
109
Age Group 40-49
1
Peter
Thiel
Male
40-49
2:04:35
128
2
Stuart
Braine
Male
40-49
2:13:20
119
3
Scott
Miers
Male
40-49
2:20:10
136
4
Kylie
Thomas
Female
40-49
2:46:51
117
5
Sara
Whitelaw
Female
40-49
2:54:08
118
6
Kane
Orr
Male
40-49
2:57:28
105
7
Mark
Sowerby
Male
40-49
2:58:45
110
8
anna
cox
Female
40-49
3:02:49
122
9
Peter
Dunne
Male
40-49
3:34:53
127
Age Group 50-59
1
Andrew
Stewart
Male
50-59
2:32:40
138
2
Marty
Filipowski
Male
50-59
2:55:57
133
3
Dean
Summers
Male
50-59
2:57:11
114
4
Fiona
Wilkie
Female
50-59
3:02:11
108
5
Jannion
Di Tommaso
Female
50-59
3:16:29
101
6
Jonathan
Coyle
Male
50-59
3:17:50
106
7
David
Glass
Male
50-59
3:21:46
116
8
Jim
Donaldson
Male
50-59
3:21:52
129
9
Paul
Hardcastle
Male
50-59
3:32:46
124
10
Richard
Murray
Male
50-59
3:56:15
125
Age Group 60+ swam 7.5km
1
Helen
Rubin
Female
60+
3:20:15 - 7.5km
130
Balmoral Swim 2013 - 5 km
Pos
First name
Surname
Gender
Category
 Time
Race no.
Age Group 14-19
1
Emily
Miers
Female
14-19
1:22:45
34
Age Group 20-29
1
Georgia
Fryer
Female
20-29
1:33:06
9
2
Matthew
Glen
Male
20-29
1:56:49
14
3
Emily
Barry
Female
20-29
2:05:27
7
Age Group 30-39
1
Emma
Ingram
Female
30-39
1:15:12
8
2
Matthew
Backhouse
Male
30-39
1:25:30
27
3
Rogerio
Assis
Male
30-39
1:26:05
19
4
Kane
Orr
Male
30-39
1:32:50
13
5
Meredith
Novack
Female
30-39
1:34:39
16
6
Jeff
Aldenhoven
Male
30-39
1:35:11
11
Age Group 40-49
1
Pete
Tomlinson
Male
40-49
1:19:48
18
2
Sharna
Hinchliff
Female
40-49
1:28:11
31
3
Brook
Melanie-Jane
Female
40-49
1:33:11
29
4
Juliet
Dart
Female
40-49
1:33:35
26
5
Anne
Meacham
Female
40-49
1:46:21
32
Age Group 50-59
1
Andrew
Stewart
Male
50-59
1:15:28
22
2
Brian
Standlick
Male
50-59
1:16:12
4
3
Chris
Flanagan
Male
50-59
1:20:40
1
4
Patrick
Thompson
Male
50-59
1:40:10
3
5
Paul
Hardcastle
Male
50-59
1:40:40
17
6
Susan
Nicholson
Female
50-59
1:42:08
21
7
Jillian
Pateman
Female
50-59
1:44:33
2
8
Jonathan
Coyle
Male
50-59
1:44:35
12
9
David
Grundy
Male
50-59
1:44:50
25
10
Steve
Glasby
Male
50-59
1:46:36
20
11
David
Glass
Male
50-59
2:01:45
6
Age Group 60+
1
Geoffrey
Newmarch
Male
60+
1:36:31
33
2
Philip
Holt
Male
60+
1:52:32
28
3
Christine
Stock
Female
60+
1:58:28
5
Balmoral Swim 2014 - 10 km
Pos
First name
Surname
Gender
Category
Time
Race no.
Age Group 14-19
1
Lachalan
Hinds
Male
14-19
2:28:40
141
Age Group 20-29
1
Colleen
Mallon
Female
20-29
2:34:15
100
2
Rachael
Elkaim
Female
20-29
2:38:05
105
3
Wendy
Green
Female
20-29
2:43:01
137
4
Matthew
Langsford
Male
20-29
2:43:08
144
Age Group 30-39
1
Matt
Fernandez
Male
30-39
2:06:50
127
2
Warren
Keegan
Male
30-39
2:16:05
136
3
David
Ingram
Male
30-39
2:26:20
117
4
Sabine
Homrighausen
Female
30-39
2:37:41
132
5
Clair
Maguire
Female
30-39
2:45:45
115
6
Nicola
Davidson
Female
30-39
2:48:51
103
7
Katarina
Verkic
Female
30-39
2:54:20
124
8
Alex
Shoebridge
Male
30-39
2:56:25
112
9
Nick
McCouat
Male
30-39
2:58:44
128
10
Tamera
Lang
Female
30-39
3:00:55
133
11
Des
Mulcahy
Male
30-39
3:17:05
119
12
Lucille
Orro
Female
30-39
3:27:37
126
Age Group 40-49
1
Rowan
Webb
Male
40-49
2:16:18
131
2
Thorsten
Trupke
Male
40-49
2:25:38
135
3
Dori
Miller
Female
40-49
2:31:58
145
4
Scott
Miers
Male
40-49
2:33:15
143
5
Conrad
Johnston
Male
40-49
2:34:05
139
6
Daniel
Boardman
Male
40-49
2:37:05
140
7
Mischee
Mardardy
Female
40-49
2:43:01
106
8
Miles
Tollan
Male
40-49
2:45:55
142
9
Alex
Prendergast
Male
40-49
2:58:54
113
10
kylie
thomas
Female
40-49
3:06:43
125
11
Peter
Dunne
Male
40-49
3:27:46
129
12
Karl
Bourke
Male
40-49
3:44:54
123
Age Group 50-59
1
Lawrence
Stubbs
Male
50-59
2:38:05
101
2
Mark
Houston
Male
50-59
2:45:29
138
3
Dean
Summers
Male
50-59
3:08:42
118
4
Terry
Stewart
Male
50-59
3:14:11
134
5
Jannion
Do Tommaso
Female
50-59
3:22:20
109
6
Fiona
Wilkie
Female
50-59
3:28:08
120
7
Jim
Donaldson
Male
50-59
4:00:50
110
Age Group 60+
1
John
Caporn
Male
60+
2:48:40
102
2
Barry
Feyder
Male
60+
2:53:06
108
3
Cyril
Baldock
Male
60+
2:53:10
116
4
Irene
Keel
Female
60+
4:08:15
121