Our day started with a plan to swim for one hour from Balmoral beach club to south, around Rocky point to beach pool and then continued to Chainman and back to club. At 8am first group of the swimmers was ready to dive in. We had unbelievable summer weather with temperature 28C with a glass like surf and beautiful scenery of the harbour. We have all enjoyed lovely morning swim.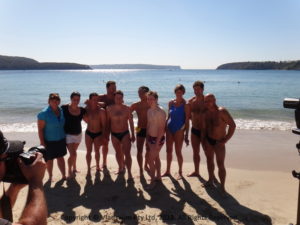 A lovely surprise came right after the swim.
At 9am, you could see number swimmers gathering at the beach and all had one thing in common and that was the English Channel swim. Swimmers who have done this in past, present and who are looking to do this in near future were there. It was the first time in Sydney's marathon swimming history to see all Channel swimmers standing on the beach talking and sharing their stories from crossing La Manche
From the 2012 season you could see: Lochie Hinds the youngest swimmer, Tara Diversi who has done solo as well team crossing, Ali Newmarch, Wayne Arthur and Wyatt Song, Stuart Johnson who did double crossing 2 years in row, Tori
Unbelievable all swimmer who attempted this swim has successfully finished – that is 100% success. Well done!
From previous years: James Pittar, Duncan Adams, Cameron Spittle, Ian McGregor, Rose Levien
After enjoying second little swim at Balmoral, all swimmers were rushing to pavilion for special English Channel Breakfast. This morning time was devoted to guys who with enormous year of preparation achieved their goal and also for swimmers who are on the preparation for this swim. For those swimmers this was best time found new buddy swimmers, new inspiration and all possible information about the Channel.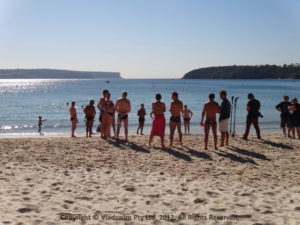 Around 50 swimmers, their family support, friends and coaches attended the event. In great atmosphere our coach Charm welcomed everyone and congratulated all swimmers to their fabulous successful swim between England and France
We are looking to have these great swimmers on board for the 2013 or 2014: Marty Filipowski, Peter Dolnik, Miles Tollan, Ben Hutt, Dennis O'Regan, John Jameson, Scott Miers and Ian McGregor for double!
BBQThank you to all swimmers for attending this great event and we wish you all the best to your upcoming ocean swim goals. Vladswim is here to help you to achieve these goals.
Vlad – your swim coach
Vladswim