The week of waiting for Cook Strait Swim.
In the first week of April, Dean Summers, Kylie, Daniel and coach Vlad flew to New Zealand to try to beat the Cook Strait. This swim is between the North and South Islands of New Zealand. Dean was ready for a good swim and the rest of us were waiting to have the opportunity to support Dean's swim like we have done for his previous challenges.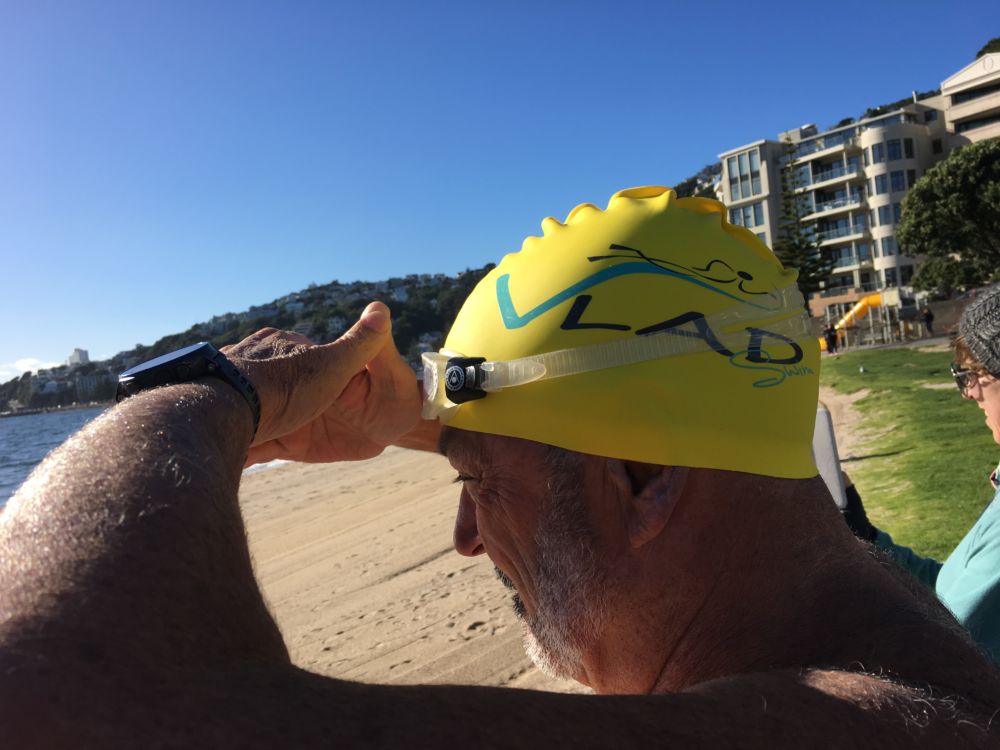 We had great first meeting with Phil Rush, a famous open water swim coach in New Zealand and also the world record holder for double and triple crossings of the English Channel. Phil is the official observer for the Cook Strait swim.  After such a friendly meeting, we felt very positive. But we still had to wait for his call confirming the swim time the next day. The following morning at 4:30am we turned up at marina port to start preparing for the swim, but… after a short briefing between the boat pilot and the support crew, the swim was cancelled. The forecast was for a strong wind up to 20knots. This forecast gave the pilot a bad feeling about starting the swim, fearing an unsuccessful result.   Sadly, we accepted their decision and returned to the city. Unfortunately, the same thing happened the next morning and the one after until we started to feel that the swim was going to be a mystery of time and weather.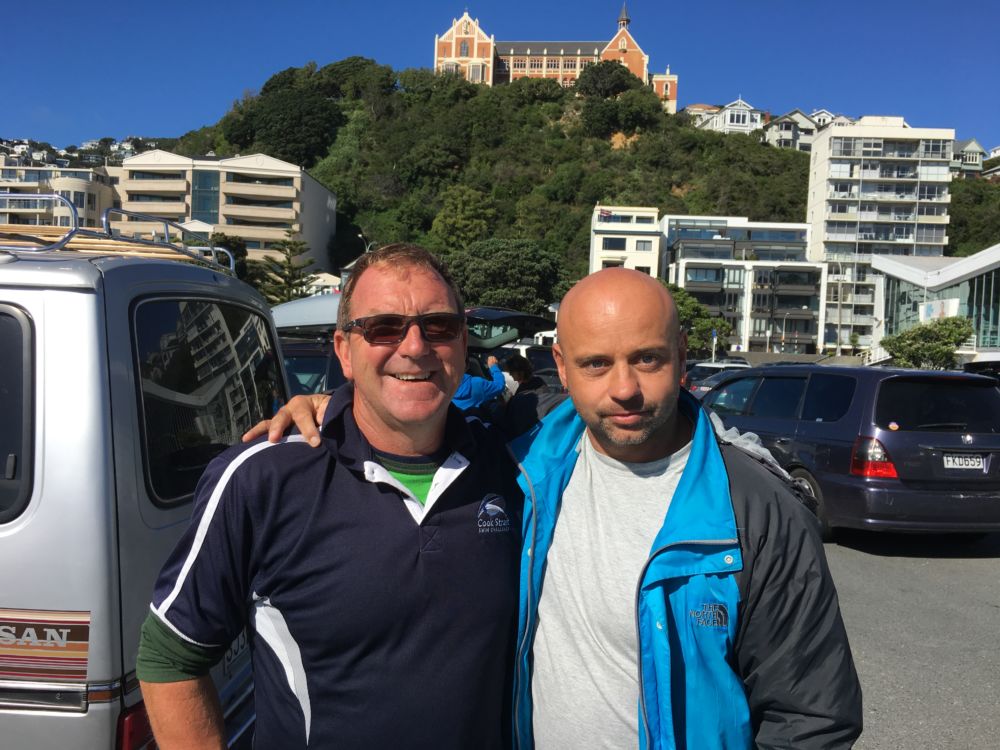 In the meantime, Dean kept up daily swims in Oriental Bay, located on harbour, where the water temperature was 14.5 degrees. Dean swam for d 2 hours each session which helped keep him motived and positive during the frustrating waiting game.
Everywhere that we went for a swim, we met interesting people who also loved swimming which created a really nice friendly atmosphere and meant Dean made new swim buddies. For example, Dougal,  who runs a swim school at a local pool. He in turn introduced us to other swimmers who swim 1-2 km every morning. These local guys still swim in the harbour when it is at its coldest at as low as 8 degrees. If anyone from squad would like to want to be connected with these swimmers, you can contact Dougals on d.swim@xtra.co.nz. He will be happy to help you.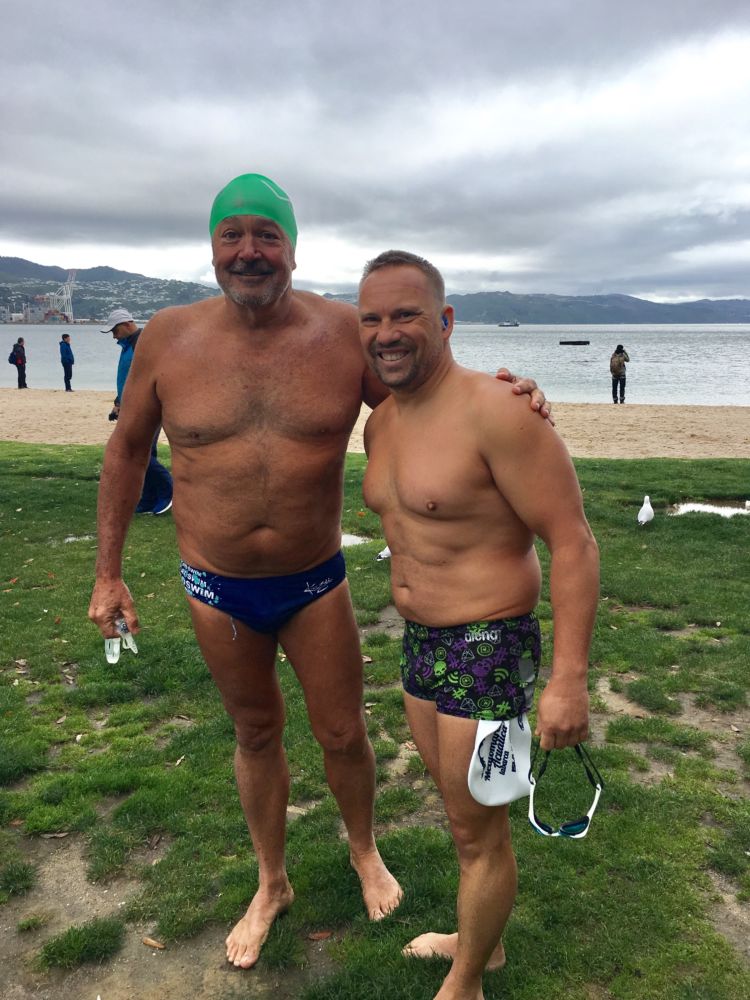 We were also lucky to meet the world fastest swimmer of the Molokai Channel: Attila Manyoki. Attila, a Hungarian open water swimmer, had been waiting for his Cook Strait swim window for almost 5 weeks. Attila was swimming for a couple of hours in the morning and again for an hour in the evening. As a coach, I had an informative chat with Attila about his swimming and the different lifestyle in Europe and other parts of the world. Attila is very focused on his goals and he wants to complete all 7 channel swims. Good luck, mate!
After 5 days waiting and knowing that Attila had been waiting for 5 weeks, we started to realise that the Cook Strait swim is all about the weather. On the Friday, we had our last meeting with Phil Rush about the swim Where we were "that's it, done" no more swim this season. The forecast for the next few days didn't look promising and the Cook Strait swim season is now over.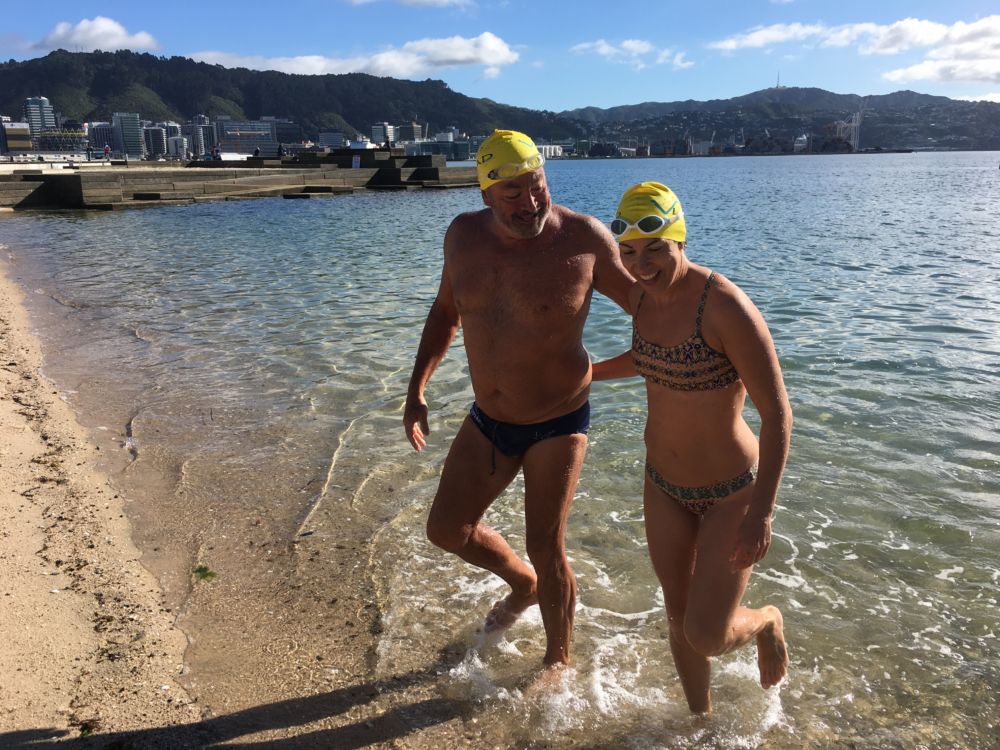 After a lengthy discussion with Phil, we realised that the swim window was over and it was time to return to Sydney without having attempted the Cook strait. Whilst very disappointed , we never the less accepted why the swim couldn't have been attempted and that we were leaving New Zealand with a positive feeling about coming back and completing it the next time.  The silver linings were that we had met fantastic people, gained an understanding of  Phil Rush's theory about the weather, talked with one the world's greatest swimmers and discovered what a wonderful place New Zealand is.
Lesson learned: Accept what you can't control and never give up.